Visual Artist - Interior Designer
"WHEN YOU CREATE YOU ARE ALIVE! I SPEAK ART I SPEAK IMAGES."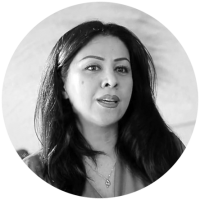 Fariba Molavi is a California based contemporary visual artist and Interior designer, who has firmly situated herself within the art of conceptual painting. She has absorbed an acute attention to form associated with architecture. She refines her own visual and conceptual vocabulary, a vocabulary that evolved through her focus on the common points in architecture, calligraphy and spatial analysis (See more...)
Here are the latest artworks which designed and performed by Fariba Molavi, for more information about each project you can simply click on and read more.
Shop Original and Print Arts
You can order each original artworks and/or even original prints directly from our shop which included free shipping for original artworks.